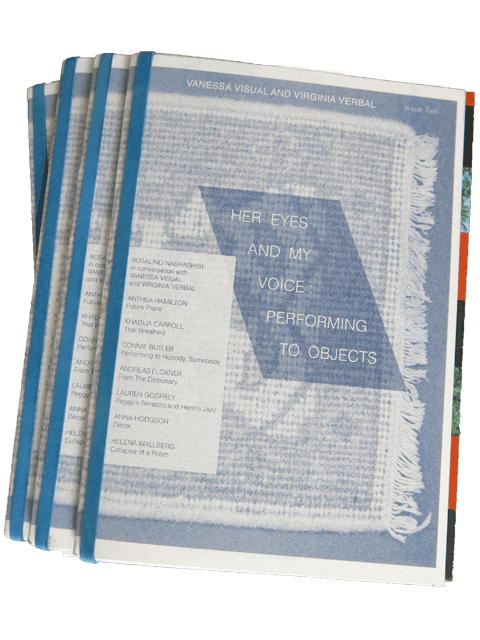 Her Eyes and My Voice Issue 2 - Performing to Objects
By Vanessa Visual and Virginia Verbal
April 2013
Featuring submissions, essays, images and conversations by:

Rosalind Nashashibi
Khadija Carroll
Andreas Floxner
Helena Wallberg
Anna Hodgson
Arthur Prior

With a poster insert by Anthea Hamilton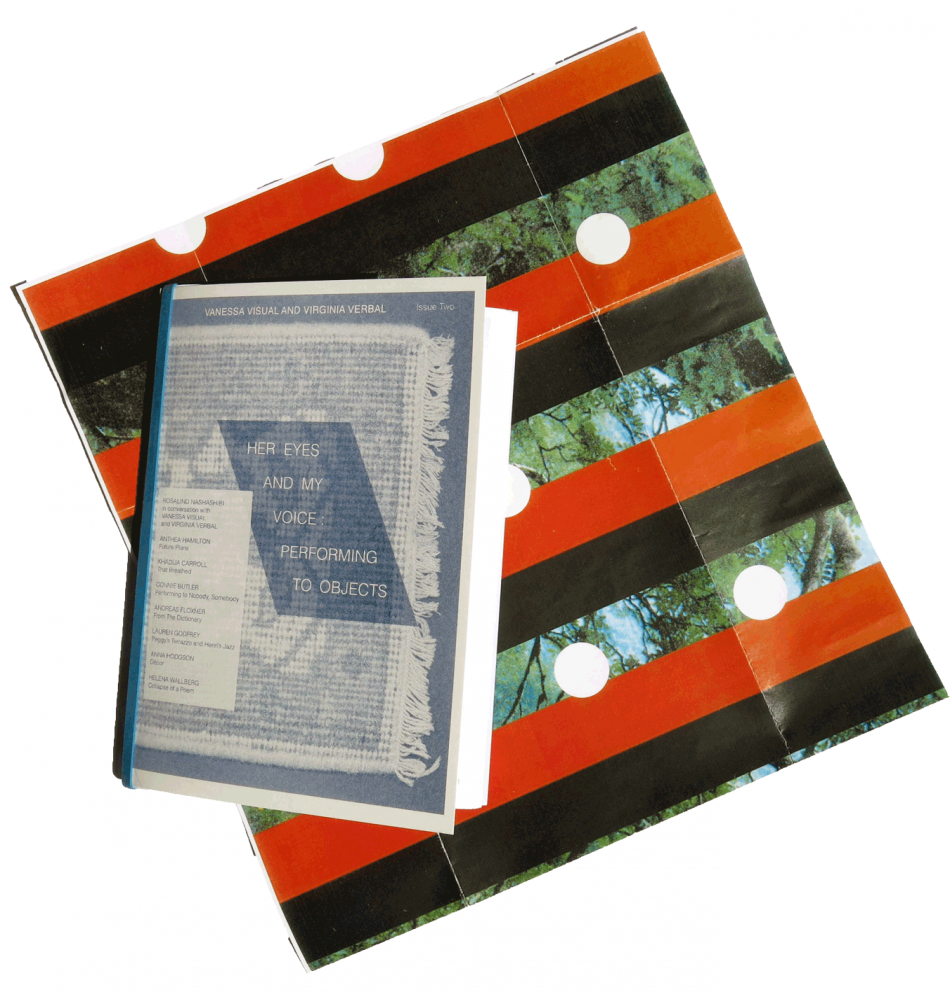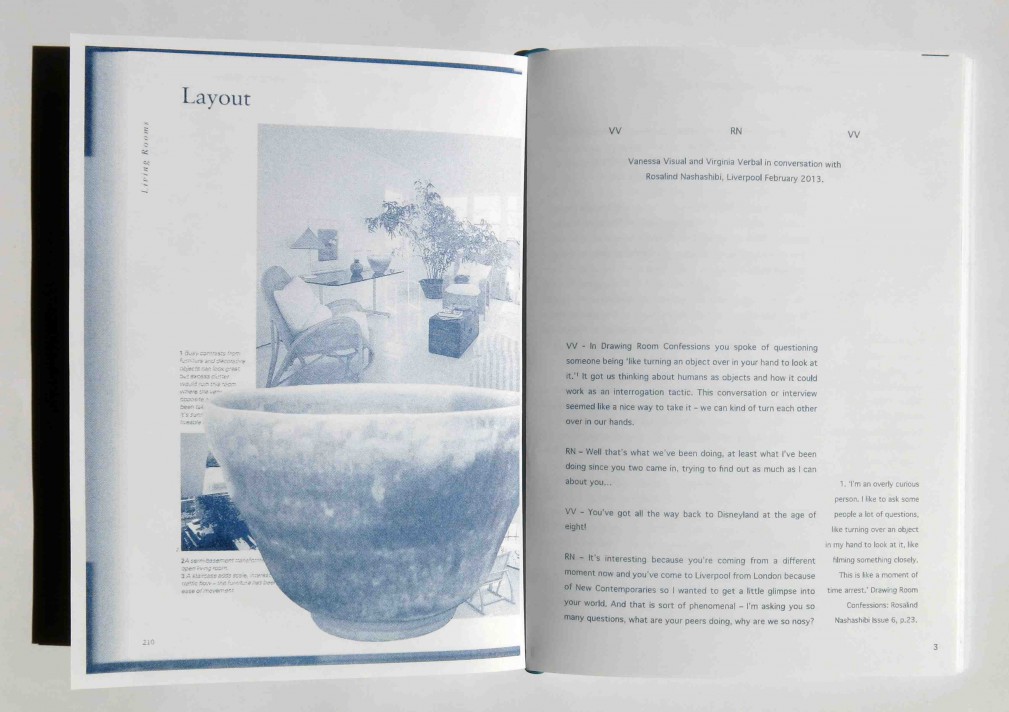 Issue 2 costs £7
Available at X Marks the Bokship, Ti Pi Tin, South London Gallery, and
Email vanessavisualandvirginiaverbal@gmail.com for more information or to purchase a copy directly from us.
Motto Distribution
Issue 2 was launched at Chisenhale Gallery's 21st Century programme on 26th April 2013 with a performance by Vanessa Visual and Virginia Verbal, click the arrow to see pictures.


It also featured at KALEID Art Book Fair 2013 on 19th/20th July.

works